The Motorsport Knowledge Institute (MKI) was established in 2011 as the dedicated education, training and research division of the Emirates Motorsports Organization (EMSO), previously Automobile and Touring Club of the United Arab Emirates (ATCUAE), the governing body of all motorsport in the UAE, and the national affiliate of the FIA, FIM, CIK, FIVA, IRU and IRU Academy.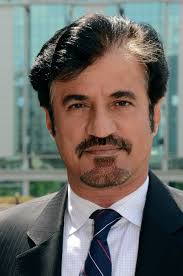 The MKI has been awarded Gold level accreditation by the FIA Institute for Motorsport Safety and Sustainability and appointed as an international training provider (RTP) for both Official's Safety Training and Young Driver Development programs.
As a global provider of motorsport training services, the MKI has now successfully completed more than 20 different projects across Middle East, Europe, Africa, Asia and South America. We deliver training across all motorsport disciplines and in multiple languages and specialize in grass-route programs and clubs development programs.
The MKI board represents a unique blend of academic and practitioner skills and is known for series of research on various safety issues within the industry.
The MKI core team is led by Mohammed Ben Sulayem, the EMSO President, FIA Vice President and 14-times Middle East Rally Champion, and includes:
Sean O'Connor, MKI Chairman, 3O year experience in motorsport management and marketing
David Hassan, Professor, Associate Dean (Global Engagement) at the University of Ulster
Ronan Morgan, 40 years in motorsport as a competitor, event organiser, promoter and senior trainer
Gareth Davison, Professor, Research Director – Sport & Exercise Sciences at the University of Ulster
Dr. Sean Petherbridge – Experienced CMO and Formula 1 Team doctor
The e-Academy is an initiative from the Emirates Motorsports Organization (EMSO, previously ATCUAE) and its international education, training and research division – Motorsport Knowledge Institute (MKI), on the occasion of its 50th Anniversary in 2015.
E-Academy has been developed as an online learning platform for motorsport professionals and enthusiasts: event organisers, administrators and volunteer officials across all the disciplines that fall under the auspices of the FIA and the FIM.
Through a series of user-friendly interactive training courses, which are in line with the rules, regulations and best practice frameworks of motorsport governing bodies, the e-Academy intends to share the experience and knowledge of industry experts across a variety of topics related to sports management.